2020 PDGM National Summit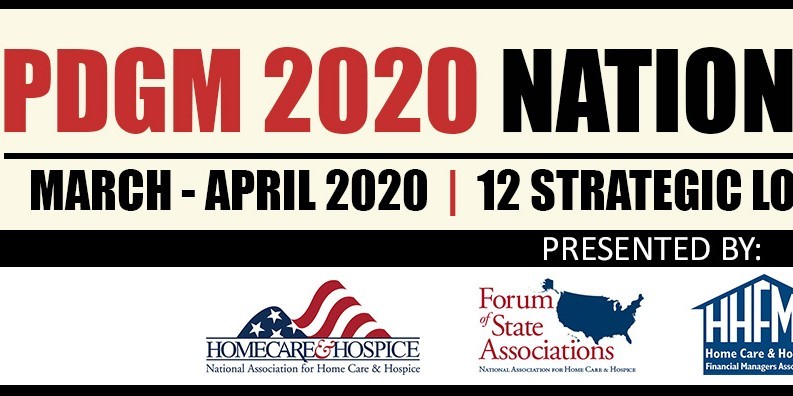 Now that the Patient-Driven Groupings Model (PDGM) is here, you may be wondering what's next? We invite you to join us for a one-day intensive summit focused on PDGM content related to on-going performance improvement in financial, clinical, data analytics, and administrative operations. This is not your "run-of-the-mill" PDGM event! Instead, this program is based on real-time, nationwide experiences.
Nationally-recognized faculty with the deepest understanding about how to achieve success in PDGM will present timely information based on current data. Comparable in format to the intensely valuable 2019 Summits, the 2020 PDGM Summit will be your key to thriving under PDGM.
Visit the national PDGM 2020 website today to access the full program, learn more about the faculty, and to register. Or use this pdf registration form. You can also register and find hotel information at www.thinkhomecare.org/event/PdgmCheckIn.
NAHC Members: $199
(Use promocode 2020PDGM at check-out)
Non-Members: $399