Advocating for Vermont's Most Vulnerable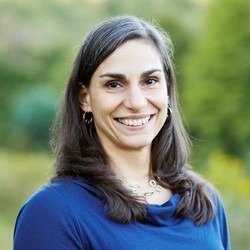 Last week, the Administration released a proposed budget for consideration by the legislature. While we are still analyzing the documents, the proposed budget does not appear to include a Medicaid increase for home health services or the Choices for Care long term care waiver program.
Over the coming months, we will advocate strongly in the State House for the final version of the budget to invest in these programs that serve some of Vermont's most vulnerable citizens. We successfully advocated for a 2 percent increase to the programs in each of the last two legislative sessions. These modest increases were not enough, however, to offset the effects of a decade during which these programs saw no rate increases, especially since over the same period, federal home health payments were cut substantially.
The cost to provide home health and long-term care services to Vermonters increases every year. On January 1, 2019 Vermont's minimum wage increased by 2.67 percent. The Choices for Care program is staffed almost entirely by entry-level workers who provide essential personal care to help keep Vermonters in their homes and communities and out of more expensive settings like nursing homes. While the Governor vetoed a bill that would have raised the minimum wage to $15 an hour in 2024, Vermont already has a minimum wage law on the books that calls for annual increases to match inflation. Unfortunately, there is no such inflationary increase for home health and hospice agencies to ensure they can afford to keep up with this important obligation.
A minimum wage bill is up for debate again this year that would raise the minimum wage to $15 an hour in 2024. Like last year, Vermont's home health and hospice agencies will advocate for a commensurate Medicaid rate increase that will allow them to increase wages to our committed workforce of personal care attendants and other entry-level employees. Unlike most employers, home health and hospice agencies have no mechanism for "raising prices" to offset new costs because our payment rates are almost entirely dictated by federal or state government. Our mission and statutory obligations don't allow us to limit how many individuals insured by Medicaid or Choices for Care that we serve. Our options are limited. We are counting on the legislature to help us protect our employees and the vulnerable people we serve.
-Jill
Next Blog Post
We've entered the home stretch of the 2019 legislative session. While there are still many weeks of debate ahead, several recent milestones delineate the framework of the debate for the remainder of the…