From the Executive Director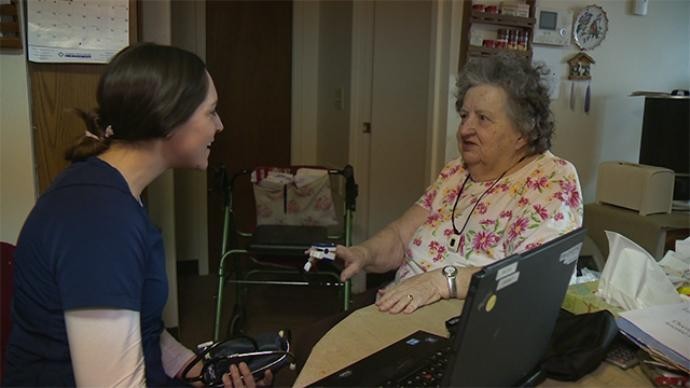 In the first few months of my tenure as executive director of VNAs of Vermont, I shadowed a nurse and a therapist on some home visits. It was the most meaningful part of my orientation to home health. Seeing it in person is the best way to understand the work that home health and hospice agencies do every day. Like most community members who go on home visits, I was struck by the depth of the relationships that form between clinicians and clients, thanks to extended one-on-one contact in the place where the patient feels most comfortable. I was also impressed by the autonomy and critical thinking skills required of home health providers who routinely incorporate the realities of the home environment – the physical space, family members, pets – into their approach to care.
Over the last several months, news coverage of a federal cut to home health care that impacts seven of our nine members brought some thoughtful reporters on some home visits. Both stories provide a window into the world of home health. If you didn't catch them the first time around, I encourage you to check out last week's WCAX story and a story from VPR late last fall.
-Jill
Next Blog Post
Nurses are the backbone of our home health and hospice care system. In every corner of the state Vermonters and their families depend on the outstanding, compassionate care provided by hardworking nurses through VNAs of Vermont member agencies.