Home Health Support for Breastfeeding Moms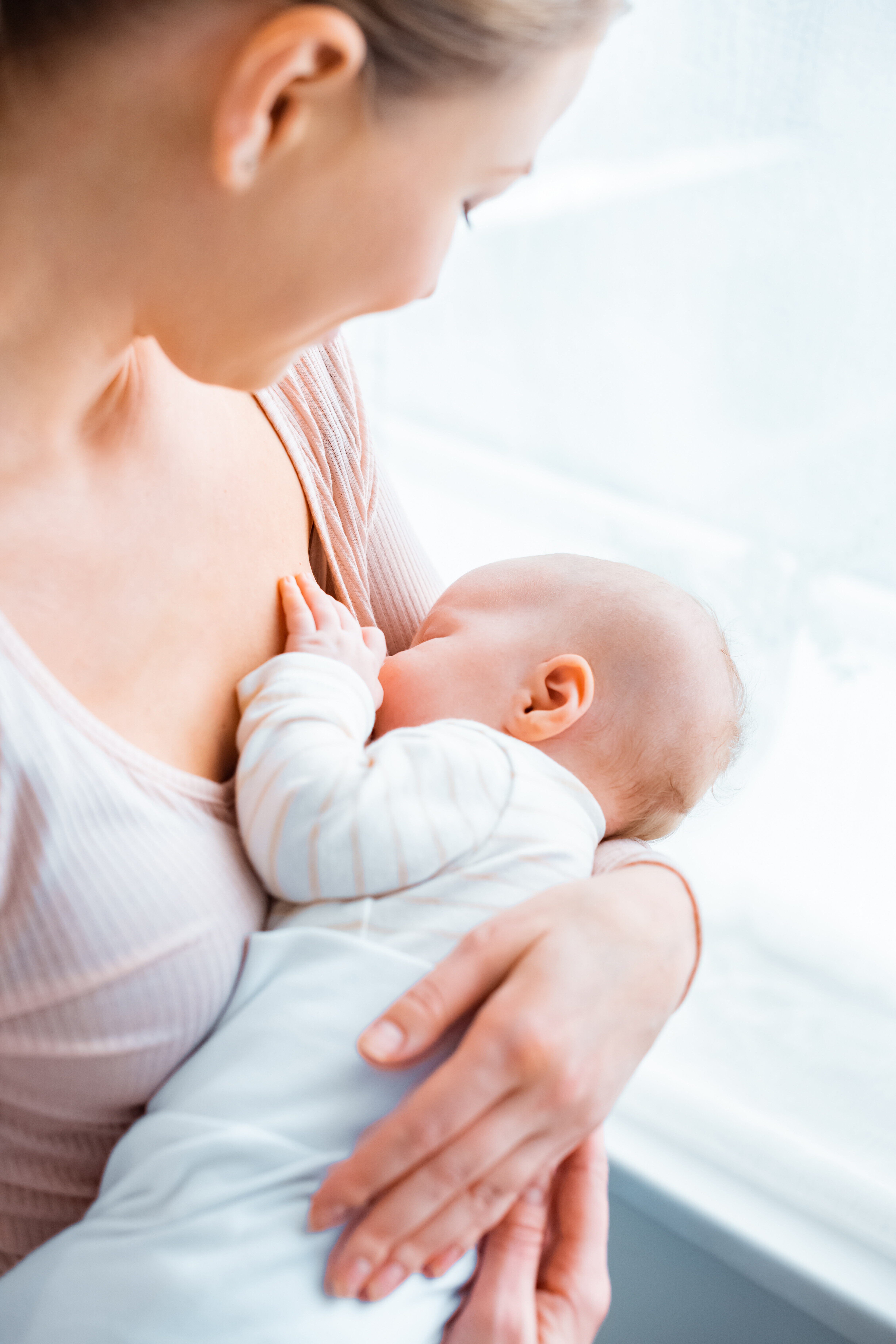 August is National Breastfeeding Month, which is a time to promote the benefits of breastfeeding and build a public platform of support for babies, parents, families and communities. This year, the theme for National Breastfeeding Month is Together We Can Do Great Things, which celebrates the power and impact of our collective efforts. The U.S. Breastfeeding Committee's vision of thriving families and communities cannot be achieved by any one person, or by just one organization. It happens with daily effort by us all, and by working together to make change.
Home health care is an important support for women who breastfeed and an important source of information when women are making the choice to do so.
Stephanie Mozzer, director of Maternal Child Health at Visiting Nurse and Hospice for VT & NH (VNH) says her organization visits some moms-to-be before they give birth.
"The State of Vermont's Strong Families program fosters a sustained relationship between participants and our staff that can last up to two years," she notes. "We help them with preparing for the birth and the choices they make beforehand (like feeding). The special curriculum for this program helps moms or caregivers to be comfortable and confident about their choices and to access resources available to them."
While the health benefits of breastfeeding are evident, some mothers find it difficult to get started and need support.
Mozzer explains that the VNH also sees mothers who are not a part of the Strong Families program after they give birth to help with various things, including lactation.
"We also weigh the babies and make sure they're showing the normal course of growth," she states. "Sometimes, for medical reasons or if babies are struggling, doctors will order more visits, too," she adds.
"When a mom really wants to breastfeed, but is having trouble, we do an exam on both the mom and the infant to look for barriers," says Valerie Ortiz, maternal child health/pediatric nurse at Addison County Home Health and Hospice (ACHHH). "We then try to address any barriers we find through lactation support."
Ortiz emphasized that ACHHH helps all parents with their infants.
"We support moms no matter what feeding choice they make," Ortiz says. "Whether they're breastfeeding, formula feeding or using a bottle to feed with breastmilk, we're there to help.
You can be a first-time mom or a fifth-time mom; it doesn't matter. And we see all families, regardless of their ability to pay. We've visited families living in campsites," she relays.
Ortiz illustrates the Together We Can Do Great Things theme as she points out the importance of the collaboration happening in Addison County around maternal/child health.
"We work really closely with the State of Vermont's Women, Infants and Children
(WIC) program," she notes. "They can supply lactation consultants and other specialists and provide resources like handouts that I can use for all my clients—even those not eligible for WIC. We all work together and collaborate—it's a great community flow."
Next Blog Post
This is our annual end of the legislative session issue. Click HERE for our 2022 Final Legislative Report, which outlines the bills passed this year that impact home health and hospice agencies. The biggest…