Legislative and Budget Update - January 2023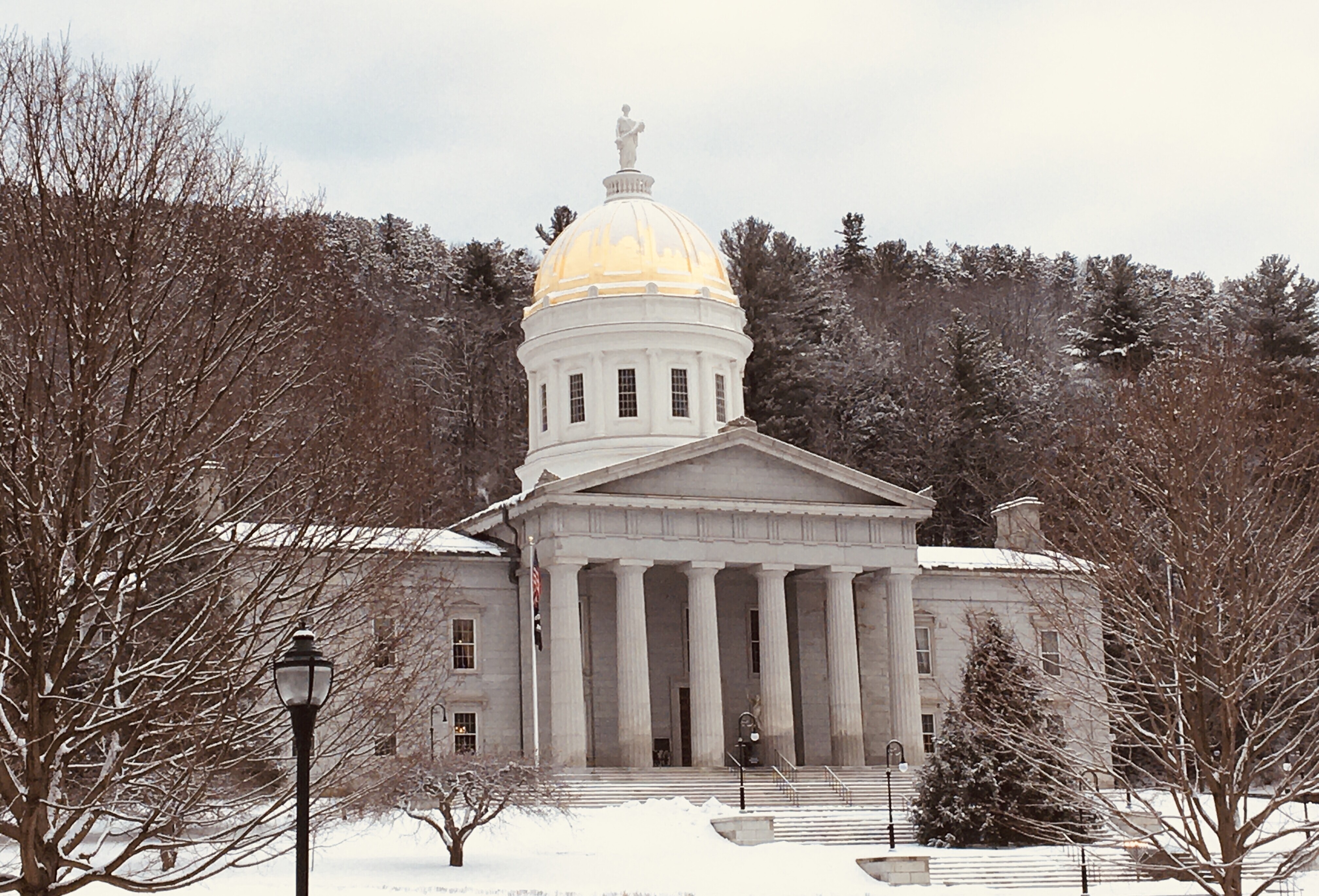 The 2023 legislative session is off to a busy start. The VNAs of Vermont have been hard at work educating new and returning legislators on the challenges and opportunities facing home health and hospice care for Vermonters.
It is a critical time for home health and hospice. Untenable federal Medicare cuts, chronic Medicaid underfunding, and a workforce crisis are straining the agencies providing these vital services in many parts of the state.
This year, the VNAs of Vermont are calling on lawmakers to enact short and long-term solutions to address unprecedented operating losses for home health and hospice providers, and ensure the viability and sustainably of Vermont's home health and hospice care system.
While it is still early, we are already seeing momentum and important signals of support for these important issues impacting Vermonters who need the care of home health and hospice to heal or age in place at their homes.
The Budget Adjustment Act (BAA)
Budget adjustment is an important process by which the legislature can make spending updates to the prior year's budget.
VNAs of Vermont has requested a BAA appropriation of just under $422,000 ($1,109,880 gross with the federal match) for a rate increase for skilled home health services. This will bring skilled home health reimbursement rates to 90% of the Medicare fee for service fee schedule; an important step in the right direction of bringing Vermont Medicaid rates in line with federal Medicare.
VNAs of Vermont Executive Director Jill Mazza Olson has testified before both the House Appropriations and House Health Care Committees on the BAA, and House Health Care has already voted to make this ask their top budget adjustment priority in their letter of recommendations to the Appropriations Committee.
The House Human Services Committee is also supporting an increase for skilled home health services.
Home health and hospice agencies were transitioned to a January 1 timeframe for rate increases by the Department of Vermont Health Access, where this funding in the budget lives, in an effort to align with hospice increases and the timing of Medicare rate changes for skilled home health services. This change was part of an effort to bring rates in line with Medicare over time. While the last increase was effective January 1, 2022 and was included in the 2022 budget adjustment, the 2023 BAA does not include an expected January 1, 2023 rate increase that would have made more progress toward the Medicare target.
This BAA appropriation is a vital step in the right direction towards sustainability by bringing payment closer to the actual costs of caring for Vermonters in their home.
The Governor's BAA proposal also includes two important provisions supported by VNAs of Vermont: a federally mandated increase in hospice rates (Section B. 307), and an increase in workforce retention grant funding for home health and hospice agencies. These grants are a useful tool for providers to retain dedicated and skilled staff to care for Vermonters in need.
The Home Health Provider Tax
In a win for access to home health and hospice, Governor Scott has included sunsetting Vermont's provider tax for home health and hospice agencies in the budget proposal he submitted to the Legislature, saying in his budget address "we also need to make sure those who can leave the hospital, but still need care as they recover, have support from home health and hospice agencies. To help them do that, we should eliminate their provider tax – freeing up about $6 million for these providers, which is especially important due to recent federal cuts to Medicare rates."
A tax on home health hurts Vermonters, placing further burden on the providers caring for Vermonters when they need us most, at a time when numerous pressures are already straining the home health care system in many communities around the state.
Vermont is one of only three states in the country that levy a provider tax on home health.
Since federally managed Medicare makes up such a large percentage of the work VNAs of Vermont members do, the provider tax is the most important tool the state has to stabilize and inoculate home health and hospice from the drastic base rate cuts imposed on Medicare home health. A tax on home health and hospice only further deepens the impact of these devastating cuts. Simply put, home health can no longer afford to be taxed on the care Vermonters rely on to heal and age in their homes.
We want to thank the Governor for recognizing that taxing home health hurts Vermonters who depend on the care provided by Vermont's home health and hospice agencies.
We are working hard to ensure legislators understand the importance and timeliness of this issue: the time has come to stop the taxation of home health and hospice.
The Budget
We are still working to analyze and understand if there are any other important inclusions in the state budget impacting home health and hospice. While the focus of the legislative 'money committees' has been on BAA, we are also starting to see detailed fiscal year 2024 budgets from individual state agencies.
Stay tuned for updates as we learn more about the budget, and what it means for Vermont home health and hospice patients and providers.
Next Blog Post
An update on federal policy impacting home health and hospice care.