May is National Nurses Month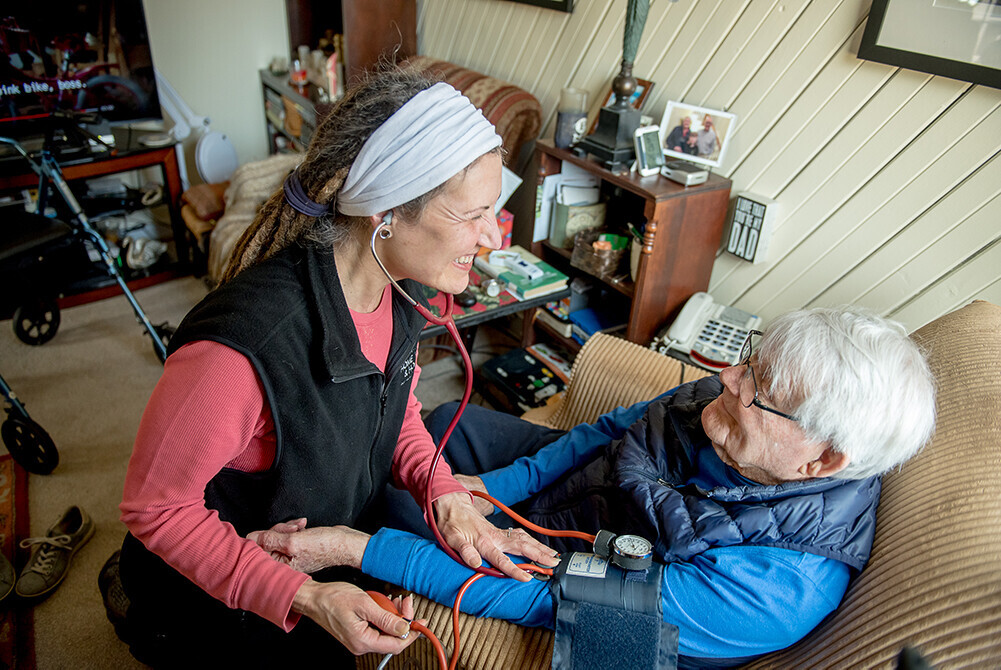 Nurses are the backbone of our home health and hospice care system. In every corner of the state Vermonters and their families depend on the outstanding, compassionate care provided by hardworking nurses through VNAs of Vermont member agencies.
Every May, as a nation, we celebrate National Nurses Month. It's an opportunity to reflect on how important the contributions of nurses are to our lives and the lives of our loved ones. During the height of the COVID-19 pandemic, brave nurses donned personal protective equipment in people's driveways to make sure Vermonters got the care they needed. They cared for people known to have COVID-19 and they walked into the unknown every day during a very scary time.
The public health emergency put a spotlight on the indispensable care nurses in every health care setting, including the home, provide, but pandemic or not, Vermont nurses are also there for us and our families during our personal health emergencies, too.
Home health and hospice agency nurses help support Vermonters after a hospital visit, allowing patients to heal at home while freeing up hospital beds for those who may next need them. Nurses enable us to receive wound care, maternal-child health, immunizations, and end of life care in the places that we call home.
This National Nurses Month, please join us in reflecting on, and giving our gratitude, to the many home health and hospice agency nurses who are there for our Vermont families at their most vulnerable times.
Nurses, thank you.
Next Blog Post
The 2023 legislative session has ended! On May 12, the Vermont House and Senate adjourned, after coming to agreement on the budget. This session, the legislature has done the single most important thing they could do to support home health and hospice care for Vermonters by allowing the provider tax to sunset.