Time to Respond to the U.S. Census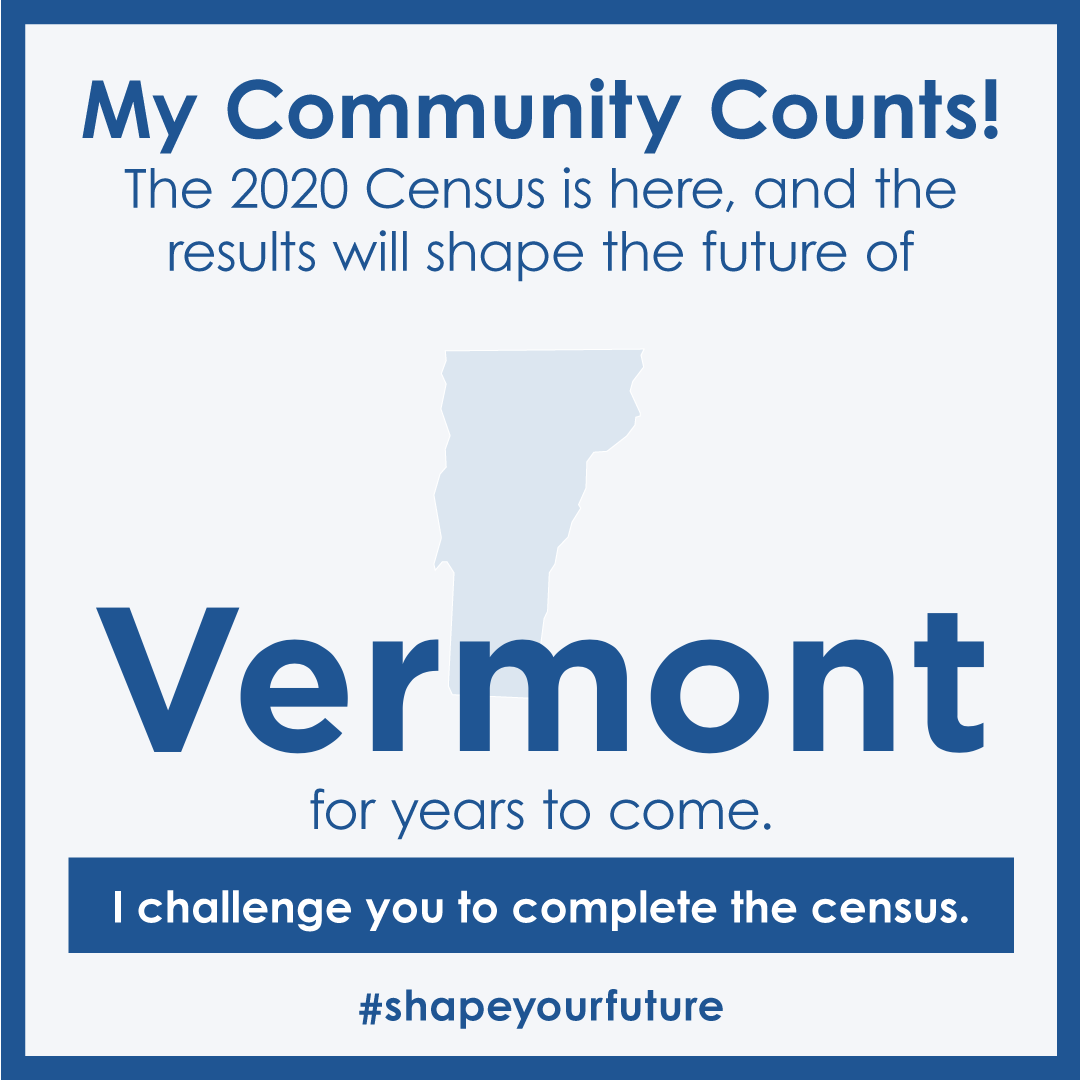 If you haven't yet responded to the 2020 US Census, now's the time: go to my2020census.gov. Responses to the 2020 Census shape decisions about how billions of dollars in federal funds flow into communities each year for the next 10 years for critical services. And Vermont is currently about 10 percentage points behind the national average for self-responding. On more rural areas, the reponse rate is even lower. Health care, emergency response, schools and education programs, and roads and bridges are all impacted by the 2020 Census.
Census results help home health care services by supporting Medicaid insurance for low-income populations and Medicare Part B insurance for people 65 and older. The data also helps direct funds for maternal and child health services
Census data also helps with emergency and disaster response by supporting:
Mapping out where to distribute supplies and where vulnerable members of the public live (where there are more people, there are often greater needs)
Disaster preparedness, including evacuation planning
Disaster recovery grant funding, such as after Hurricane Irene or during the COVID-19 pandemic
Census data can also drive funding for programs that address the social determinants of health, such as housing services and programs for populations with special needs.
The COVID-19 pandemic underscores the importance of census data and Census participation. Emergency situations like this one illustrate just how important it is for health care providers in our communities to have the funding and resources they need to effectively support the populations they serve. Complete and accurate census data helps to make that possible. Together with data from the Census Bureau's American Community Survey (ACS), census data also allows scientists and health care experts to model the potential impact of an emerging health threat, anticipate needs and advise the nation's policymakers on the expected demand for resources in our region.
All of this data—made possible when we complete the census—is critical to helping the nation get ahead of our biggest challenges. Now more than ever, Vermonters' response to the 2020 Census matters. Respond today, and make sure your family, friends and neighbors respond too. You may do so at my2020census.gov.


Next Blog Post
Over the last several weeks it's become clear we are entering a new phase of the COVID-19 emergency—a phase that will last for a year or more, probably until there is a vaccine. This phase will be less…