A Beautiful Tribute to Home Health and Hospice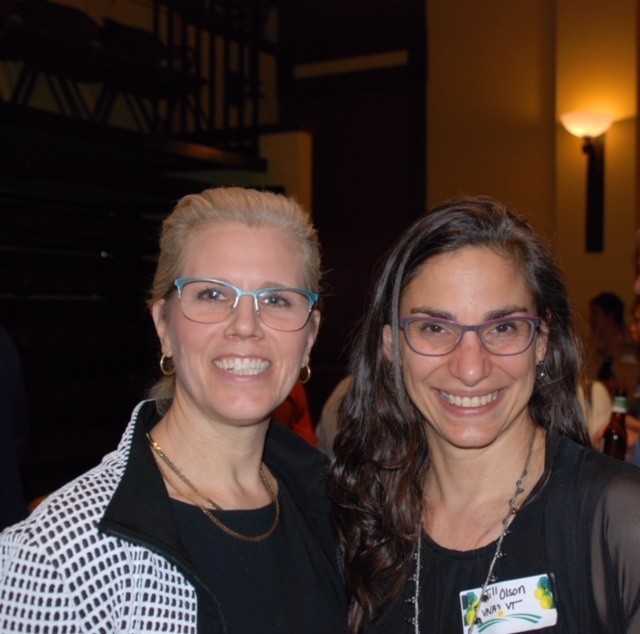 Last week, I had the privilege of joining Addison County Home Health and Hospice at the Town Hall Theater in Middlebury to celebrate their 50th anniversary. I confess that the last thing I wanted to do on Thursday at 3:00 in the afternoon was get in the car. It had been a long workday that required all my attention and energy and I didn't feel like I had much left of either. But I make a regular practice of just doing the next thing that needs to be done, so a couple of good podcasts later and I was parking.
What followed was a beautiful tribute to home health and hospice care. The speakers included two individuals who had been served by the agency. One speaker's husband received hospice services at the end of his life. The other was a man who uses a wheelchair for mobility. He was laid up by a wound in high school for most of a year, yet was able to remain at home and even graduate on time. I was struck that both speakers thanked their nurses by name, a reminder that home health and hospice is deeply personal, and often forges strong bonds between families and caregivers that last even when the need for services has passed.
I left the event with renewed energy and purpose. Advocacy work is challenging and engaging. The work is well-suited to my strengths and I feel grateful to have stumbled onto this career path in my twenties. Advocacy can also be incredibly frustrating and sometimes downright demoralizing. Working hard and taking all the right actions can still result in failure. And often it's hard to know whether it's time to push harder or back off – a quandary that probably underlies every sleepless night I have. But the people who need home health and hospice services and the people who provide that care are worth fighting for. I'm proud to have a role in making sure that our nurses, therapists and aides have what they need to serve Vermonters where they want their care – at home.

Next Blog Post
As has been widely reported, the 2019 legislative session came to surprise ending when the House and Senate failed to reach a deal on two key priorities – minimum wage and paid family leave. That outcome…